In the age of tech, web development has transformed your website into more than just a virtual storefront; it's now a powerful tool that can drive growth, engage audiences, and leave a lasting impression. At Big Red Productions, we meticulously craft our Web Development Services to ensure your online presence not only meets but exceeds industry standards. We take pride in being your trusted partner on the journey to digital success.
Why Choose Our Web Development Services?
Strategic Web Development Solutions:
Our team of seasoned developers doesn't just build websites; we create strategic digital assets designed to achieve your business goals. Whether it's lead generation, e-commerce, or brand awareness, our websites are tailored to deliver results.
User-Centric Design:
A visually appealing and user-friendly website is essential for capturing and retaining your audience. We combine creativity and functionality to craft websites that engage visitors and keep them coming back for more.
Responsive Design:
In today's mobile-centric world, responsive design is a must. We ensure that your website looks and functions flawlessly on all devices, from desktops to smartphones and tablets.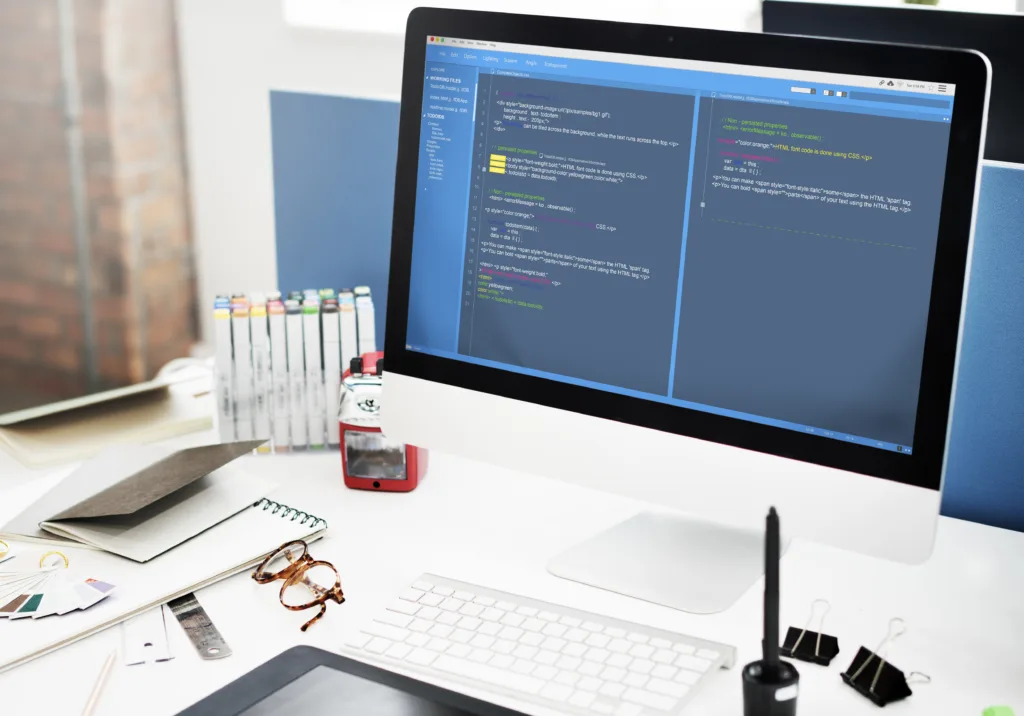 Custom Development:
One size doesn't fit all. We understand the uniqueness of your business, and our custom web development solutions reflect that. Our websites are as distinctive as your brand, tailored to your specific needs.
SEO Optimization:
A beautiful website is great, but it also needs to be discoverable. Our SEO experts work alongside our developers to ensure that your website ranks high on search engines, driving organic traffic and leads.
Scalability:
As your business grows, your website should grow with it. We build scalable solutions that can adapt to your evolving needs, so you're always one step ahead.
Security:
Protecting your data and your customers' information is paramount. Our web development includes robust security measures to keep your website safe from threats.
The Web Development Process
Our web development process is transparent and collaborative, ensuring your vision is brought to life every step of the way:
Discovery: We begin by understanding your business, objectives, and target audience, allowing us to create a tailored plan.
Design: Our designers craft wireframes and prototypes, focusing on user experience and aesthetics.
Development: Our expert developers get to work, bringing the design to life with clean, efficient code.
Testing: Rigorous testing ensures your website is bug-free and performs optimally.
Launch: We deploy your website, ensuring a smooth transition from development to live.
Optimization: Post-launch, we continually monitor and optimize your website for peak performance.
Join the Ranks of Satisfied Clients
Big Red Productions has a proven track record of delivering exceptional web development solutions to businesses across various industries. Our dedication to excellence and a commitment to staying at the forefront of industry trends set us apart. Elevate your online presence with our Web Development Services and experience the difference of partnering with a team dedicated to your digital success. Contact us today to embark on a journey of growth, engagement, and innovation. Your website is more than just code; it's your digital identity, and we're here to make it shine.